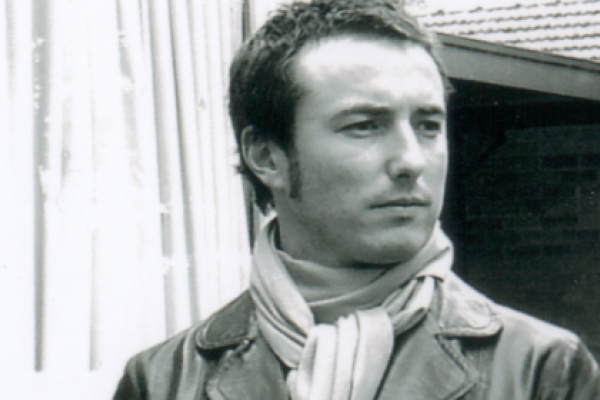 Andy Grant Trio
This trio have been performing across Melbourne for the best part of six years. Specialising in classic rock covers, they have built a reputation through their forceful interpretations of such bands as Creedence Clearwater Revival, The Beatles, The Rolling Stones, Cold Chisel amongst many others.
Enquire Now
Have You Ever Seen The Rain: CCR
Heard It Through The Grapevine: CCR
Lookin Out My Back Door: CCR
Down On The Corner: CCR
We Can Work It Out: Beatles
Get Back: Beatles
Hide Your Love Away: Beatles
Save Tonight: Eagle Eye Cherry
Gimme One Reason: Tracy Chapman
Hard To Handle : The Black Crowes
April Sun: Dragon
Eagle Rock: Daddy Cool
Are U Gonna Be My Girl: Jet
Fly Away: Lenny Kravitz
One: U2
All I Want Is You: U2
Bohemian Like You: Dandy Warhols
Jailhouse Rock That's Alright Mama Falling In Love With You Blue Suede Shoes: Elvis Medley
Jenny Don't Be Hasty: Paolo Nutini
Wish You Well: Bernard Fanning

On My Mind: Powderfinger
Brown Eyed Girl: Van Morrison
Baby Please Don't Go: Them (Van Morrison)
Lola: Kinks
Angie: Rolling Stones
Jumping Jack Flash: Rolling Stones
Maggie May: Rod Stewart
You're In My Heart: Rod Stewart
Stuck In the Middle: Stealers Wheel
Sweet Home Alabama: Lynyrd Skynard Superstition: Stevie Wonder
Hey Ya: Outkast
Wonderwall: Oasis
No Sense: Cold Chisel
Itchykoo Park: The Small Faces
Footloose: Kenny Loggins
What I Like About You: The Romantics
Tainted Love: Soft Cell
Lightning Crashes: Live
Message To My Girl: Split Enz
Stand By Me: Ben E King

Boys Of Summer: Don Henley
Taylor: Jack Johnson
Livin' On A Prayer: Bon Jovi
I Got U: Split Enz
Sweet Caroline: Neil Diamond
Saw Her Standing There: The Beatles
How Far We've Come: Matchbox 20
Jack & Diane: John Cougar
Bow River: Cold Chisel
Crazy: Gnarls Barkly
Long Road To Ruin: Foo Fighters
All Right Now: Free
Master Blaster: Stevie Wonder
Friday On My Mind: Easybeats
Sorry: Easybeats
I'll Make You Happy: Easybeats
Roadhouse Blues: The Doors
Seven Natin Army: White Stripes
I'm On Fire: Bruce Springsteen
Evie: Stevie Wright

Quartet (with Vocals)

No Rain: Blind Melon
Green River: CCR
Suzie Q: CCR
Bad Moon Rising: CCR T
hese Days: Powderfinger
I Saw Her Standing There: The Beatles
Bad Case Of Lovin' You: Robert Palmer
About A Girl: Nirvana
Come As You Are: Nirvana
Holy Grail: Hunters and Collectors
Throw Your Arms Around Me: Hunters and Collectors
All Your Reasons: Matchbox 20
Shimmer: Fuel
Blister In The Sun: Violent Femmes
Faith: George Michael
To Be With You: Mr Big
Small Things: Blink 182
Down Under: Men At Work
And many more!