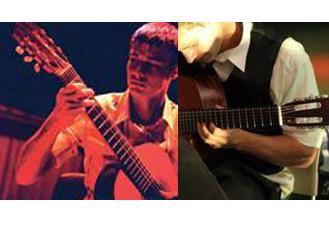 Will Henderson
Sydney based Will Henderson is one of Australia most exciting up and coming classical, flamenco and jazz guitarists. As a first class graduate from the Sydney Conservatorium of Music, Will professionalism and musical calibre is of exceptional quality.
Download Song List
Enquire Now!
Description
A Bit About Will Henderson
Will Henderson is an exciting classical, flamenco and jazz guitarists.  He graduated from Sydney Conservatorium of music.
Will is comfortable with many genres of music which enables his to give a very versatile performance.  He has an extensive song list which covers pure classical, flamenco and Jazz/Latin. He has many years of experience and has played many large corporate functions, including, Microsoft, Instyle, Cleo and Gorment Traveller. Not to mention all the private events and wedding he performs at.
If you are looking for a musician with professionalism and high musical caliber look no further.
Songlist
Classical/ Spanish

I.Albeniz – Asturias, Cordoba
A.York- Sunburst, Andency, Sanzen In*, Evening dance*
H.Villa Lobos- Etudes 1, 6 and 7. Preludes 1, 3 and 4
A.Barrios- La Catedral, Una Limosna Por el Amore de Dios, Vals No.3
A.Piazzolla- Verano Porteno, Milonga Del Angel, Deciso*
J.Morel- Danza Brasiliera, Danza in E minor
R.Dyens- Tango en Skai
E.Sainz De La Maza- Campanas Del Alba
L.Brouwer- Cancion de Cuna, Danza Caracteristica

J. Jirmal- The Baden Jazz Suite
Wedding Favourites
S.Myers- Cavatina
J.S.Bach- Prelude from the cello suite No.1, Prelude in D minor
Satie.E-Gymnopedie No.1F.Terraga-Recuerdos de la alhambra
E.Granados- Danza Espanola No.5
M.Williams-Classical Gas
J.Cardoso-Milonga*
Jazz/Latin

Most Popular Standards known and can be played solo using a Boss Loop Pedal

Autumn Leaves
Blue Bossa
Take the A Train
The list is endless!

Any Jazz Standards can be sung, as well as songs from

Ben Harper
John Mayer
Jack Johnson
Coldplay
Lior
Gotye
John Butler