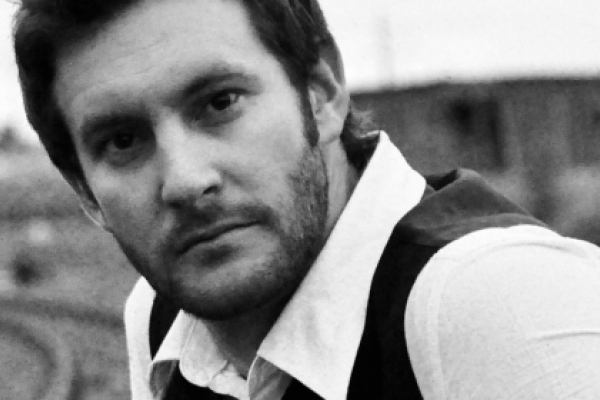 Ryan Daley
Ryan Daley performs the best of his repertoire from progressive rock to soul; smooth, sublime and intimate, Daley delivers an engaging, entertaining and beautiful show. Collective Rock, Soul Acoustic, Intimate, Soulful, Warm. If a night full of chilled, relaxed good quality music is what you're after – look no further than the talented Mr. Ryan Daley.
Enquire Now
.

You Shook Me All Night Long – AC/DC
Take Me To The River – Al Green
Amazing – Alex Lloyd
Rehab – Amy Winehouse
The Beast – Angus and Julia Stone
Boys Light Up – Australian Crawl
Stand By Me – B B King
Come Together – Beatles
Hard Days Night – Beatles
Steal My Kisses – Ben Harper
Diamonds On The Inside – Ben Harper
Songbird – Bernard Fanning
Ain't No Sunshine – Bill Withers
Love Generation – Bob Sinclair
Wild World – Cat Stevens
Wicked Game – Chris Isaak
The Scientist – Coldplay
Breakfast At Tiffanys – Deep Blue Something
Tip Of My Tongue – Diesel
Boys Of Summer – Don Henley
American Pie – Don McLean

What You Know About – Donovan Frankenreitter
Long Train – Doobie Brothers
Save Tonight – Eagle Eye Cherry
Everlong – Foo Fighters
Learn To Fly – Foo Fighters
My Hero – Foo Fighters
Times Like These/Sweet Child O Mine – Foo Fighters / Guns n Roses
Faith – George Michael
Baker Street – Gerry O'Rafferty
Hey Jealousy – Gin Blossoms
Slide – Goo Goo Dolls
American Idiot – Green Day
Hitching A Ride – Green Day
When I Come Around – Green Day
Time Of Your Life – Green Day
Just Ace – Grinspoon
Knocking On Heaven's Door – Guns n Roses
Let Her Cry – Hootie & the Blowfish
Throw Your Arms Around Me – Hunters & Collectors

Drive – Incubus
Pretty Vegas – INXS
Never Tear Us Apart – INXS
Flake – Jack Johnson
Taylor – Jack Johnson
You're Beautiful – James Blunt
Fire And Rain – James Taylor
I'm Yours – Jason Mraz
Betterman – John Butler Trio
Peaches And Cream – John Butler Trio
Daughters – John Mayer
Slow Dancing In A Burning Room – John Mayer
The Gambler – Kenny Rogers
All Night Long – Lional Richie
Lightening Crashes – Live
Love Rears Its Ugly Head – Living Colour
Walking In Memphis – Marc Cohn
Sexual Healing – Marvin Gaye
Teardrop – Massive Attack
3AM – Matchbox 20

How Far We've Come – Matchbox 20
Sitting On The Dock of The Bay – Ottis Redding
Wonderwall – Oasis
Hey Ya – Outkast
Dumb Things – Paul Kelly
To Her Door – Paul Kelly
Betterman – Pearl Jam
Daughter – Pearl Jam
Feeler – Pete Murray
Opportunity – Pete Murray
So Beautiful – Pete Murray
Another Brick In The Wall – Pink Floyd
Wish You Were Here – Pink Floyd
On My Mind – Powderfinger
My Happiness – Powderfinger
Kiss – Prince
Hit The Road Jack – Ray Charles
Place Your Hands – Reef
Losing My Religion – R.E.M.
Soul To Squeeze – Red Hot Chili Peppers

Let Me Entertain You – Robbie Williams
Satisfaction – Rolling Stones
When You Say Nothing At All – Ronan Keating
UFO – Sneaky Sound System
Hands Open – Snow Patrol
You're All I Have – Snow Patrol
Chasing Cars – Snow Patrol
Stuck In The Middle – Steelers Wheel
Dakota – Stereophonics
Copperhead Road – Steve Earl
Superstitious – Stevie Wonder
Long train – The Doobie Bros
Hotel California – The Eagles
All Torn Down – The Living End
Drugs Don't Work – The Verve
Free Falling – Tom Petty
Fast Car – Tracy Chapman
Gimme One Reason – Tracy Chapman
Brown Eye Girl – Van Morrision
Moondance – Van Morrision

And many more!