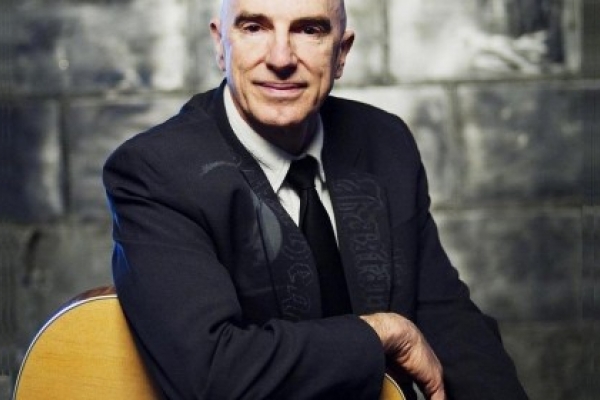 Gavin Liddell
Gavin has been performing around Melbourne and Victoria for many years playing with some of Australia's most renowned musicians. An experienced entertainer – Gavin has excellent vocal ability and is an accomplished guitarist.
Enquire Now
ALBATROS – Fleetwood Mac
ALWAYS ON MY MIND – Willie Nelson
AMAZING – Alex Lloyd
AMERICAN PIE – Don McLean
BETTER BE HOME SOON – Crowded house
BLUE BAYOU – Linda Ronstdt
BOOTSCOOTING BOOGIE – Brooks and Dunn
BORN TO BOOGIE – Hank Williams Jr
BRIGHT SIDE ROAD – Van Morrison
BROWN EYED GIRL – Van Morrison
BROWN SUGAR – Stones
COME BACK AGAIN – Daddy Cool
CRAZY LITTLE THING – Queen
DANIEL – Elton John
DAY DREAM BELIEVER – Monkees
DO WAH DIDDY – Manfred Mann
DOESN'T MATTER ANYMORE – Buddy Holly
DOWNHEARTED – Australian Crawl
EAGLE ROCK – Daddy Cool
END OF THE LINE – Travelling Wilburys

EVERY DAY – James Taylor
GIRL YOU'LL BE A WOMAN – Neil Diamond
GOOD LUCK CHARM – Elvis
GREAT BALLS FIRE – Jerry Lee Lewis
GREEN DOOR – Shakin Stevens
GUITARS AND CADILACS – Dwight Yoakam
HANDLE WITH CARE – Travelling Wilburys
HAVE I TOLD YOU – Van Morrison
HAVE YOU EVER SEEN THE RAIN – Creedence
HEY BABY – DJ Otzi
HOUSE IS ROCKING – Stevie Ray Vaughan
IF NOT FOR YOU – George Harrison
IF YOU LEAVE ME – Mental As Anything
I SAW HER STANDING THERE – Beatles
I'LL BE YOUR BABY TONIGHT – Robert Palmer
IM ON FIRE – Bruce Springsteen
IMAGINE – John Lennon
IT'S A HEARTACHE – Bonnie Tyler
JUST LIKE STARTING OVER – John Lennon
KARMA CHAMELEON – Culture Club

KHE SAHN – Cold Chisel
LABAMBA – Los Lobos
LAND 1000 DANCES – Wilson Pickett
LILY WAS HERE – Dave Stewart
LITTLE RAY OF SUNSHINE – Brian Cadd
LIVING NEXT DOOR TO ALICE – Smokie
LOOKING FOR AN ECHO – OL 55
LOVE IS IN AIR – John Paul Young
LOVING FEELING – Righteous brothers
MASSACHUSETTES – Bee Gees
MOCKING BIRD – James Taylor
MONTEGO BAY – Bobby Bloome
MOONDANCE – Van Morrison
MUSTANG SALLY – Commitments
MY GIRL – Temptations
MY GIRL IS RED HOT – Jimmy Barns
NUTBUSH – Tina Turner
OB LA DE – Beatles
OLD TIME ROCK & ROLL – Bob Seger
ONE LAST KISS – Crash Craddick

PEACEFUL EASY FEELING – Eagles
RETURN TO SENDER – Elvis
RING OF FIRE – Johnny Cash
ROCK IN THE USA – John Mellencamp
ROCKIN ROBIN – Michael Jackson
ROCK THIS TOWN – Stray Cats
RUNAROUND SUE – Dion
SAVE THE LAST DANCE – Michael Buble
SAVE TONIGHT – Eagle Eye Cherry
SHE'S NOT YOU – Elvis
SLEEPWALK – Santo & Johnny
SLIPPING AWAY – Max Merrit
STAND BY ME – Ben E King
START ME UP – Stones
SUMMER OF 69 – Bryan Adams
SUMMERTIME BLUES – Eddie Cochran
SWEET CAROLINE – Neil Diamond
SWEET HOME ALABAMA – Lynyrd Skynyrd
TEQUILA SUNRISE – Eagles
THAT'LL BE THE DAY – Buddy Holly

THAT'S AMORE – Dean Martin
THAT'S ROCK AND ROLL – Shaun Cassidy
THE OTHER GUY – Little River Band
THE SHAPE IM IN – Jo Jo Zep
TIDE IS HIGH – Blondie
TIME OF OUR LIFE – Green Day
TO HER DOOR – Paul Kelly
TO LOVE SOMEBODY – Bee Gees
TOO MANY TIMES – Mental As Anything
UNCHAIN MY HEART – Joe Cocker
UNCHAINED MELODY – Righteous Brothers
WAKE UP LITTLE SUSY – Everly Brothers
WALK OF LIFE – Dire Straits
WANDERER – Dion
WAY OUT WEST – James Reyne
WHEN YOU SAY NOTHING AT ALL – Ronan Keating
WHEN YOUR IN LOVE – Dr Hook
WHEN WILL I BE LOVED – Linda Ronstadt
YOU DRIVE ME CRAZY – Shakin Stevens
And many more!