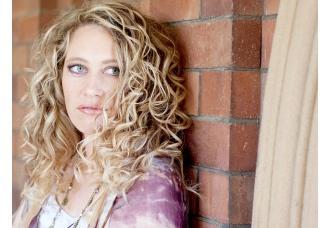 Kylie Mac
Kylie is a true entertainer in every sense of the word and keeps her audiences captivated and involved in every performance.
Download Song List
Enquire Now!
Description
A Bit About Kylie Mac
Kylie is a true entertainer in every sense of the word and keeps her audiences captivated and involved in every performance.
Kylie sings and plays piano regularly in many venues around Sydney.  She has a varied repertoire influenced by artists such as Billy Joel to Sarah McLachlan, her musical style has been likened to Carole King and Carly Simon.
Kylie has had a love of music since the age 4 when her parents introduce her to her first keyboard.  Kylie  continued to develop her piano and singing abilities until she landed a job with Sydney showboat cruises and was then contracted to play overseas for a major hotel.  Now back based in Sydney Kylie plays live music and some of Sydney's top venues.
Songlist
CLASSIC HITS:

April Sun In Cuba
American Pie
Believe It Or Not
Can't Take My Eyes Off You
Cats In The Cradle
Daydream Believer
Delilah
Downtown
Flashdance
Hooked On A Feeling
Khe Sahn
I Don't Like Mondays
I Got You Babe
I'm A Believer
Is She Really Going Out With Him
Lola
Never Tear Us Apart
New York, New York
Piano Man
Pretty Woman

Stand By Me
Suspicious Minds
Sweet Caroline
The Dock Of The Bay
The Joker
Time Of Your Life
Throw Your Arms
2 Out Of 3 Ain't Bad
Under The Boardwalk
Walking In Memphis
We Are The Champions
What About Me
What's Going On
You're So Vain
You've Lost That Loving Feeling

2000's HITS:

Boulevard Of Broken Dreams
Breathe
Can't Fight The Moonlight

Crusin'
Don't Know Why
Dream Catch Me
Drops Of Jupiter
Empire State Of Mind
How To Save A Life
If I Ain't Got You
I'm Yours
Scar
Shine
Spaceman
Superman
The Captain
20 Good Reasons
Viva La Vida
Watch Over Me

1990'S HITS:

Buses & Trains
Even When I'm Sleeping

How Do I Live
I Don't Wanna Miss A Thing
Insensitive
Let Her Cry
Nothing Compares To You
One Of Us
Perfect
Runaway
Show Me Heaven
Stay
Still Got The Blues
Stop
Strong Enough
Sunny Came Home/
Sway
To Be With You
To Her Door
Torn
When You Say Nothing At All
Wish You Were There

1980'S HITS:

Alone
Crazy For You
Could Have Been
Don't Tell Me The Time
Eternal Flame
Eye Of The Tiger
Get Here
Glory Of Love
Hard For Me To Say I'm Sorry
Heaven
If You Don't Know Me By Now
Key Largo
No One Is To Blame
Only My Heart Calling
Right Here Waiting
Run To Paradise

Smooth Operator
Take Me Back
Take My Breath Away
The Lady In Red

1970'S HITS:

Against All Odds
Ain't No Sunshine
At Seventeen
Ben
Bright Eyes
Hallelujah
I'm Not In Love
I'll Be There
One Day I'll Fly Away
Short People
Sometimes When We Touch
Space Oddity
Streets Of London

We're All Alone
We've Got Tonight
Where Do You Go To My Lovely
You Needed Me

1960'S HITS:

All I Have To Do Is Dream
Fire & Rain
He Ain't Heavy, He's My Brother
Mr Bojangles
To Sir With Love
Streets Of London
You Send Me
You'll Never Walk Alone

And many more!