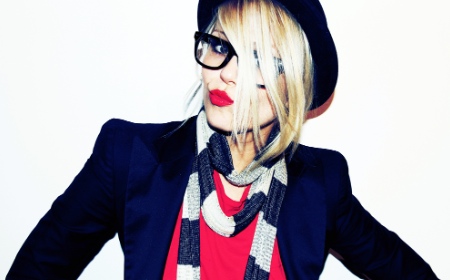 Evie Dean
Acoustic darling Evie Dean has played around Australia and overseas with over 800 live shows under her belt.
Download Song List
Enquire Now!
Description
A Bit About Evie Dean
Evie Dean is an acoustic darling and has played over 800 live shows around Australia and overseas.
Evie uses a live-looping pedal and adds percussion and vocal harmonies to each song.  This give a full full band sound using her own talent.  She plays all your old time favorite hits and modern hits too.  She is perfect for a chill out vibe and she can also get you up and dancing.
Songlist
NEVER TEAR US APART INXS
USE SOMEBODY KINGS OF LEON
SEX ON FIRE KINGS OF LEON
SMILE LILY ALLEN
JUST DANCE LADY GAGA
POKER FACE LADY GAGA
BAD MOON RISING CREEDENDE CLEARWATER
ROLLING IN THE DEEP ADELE
RUMOUR HAS IT ADELE
SOMEONE LIKE YOU ADELE
DON'T STOP THE MUSIC RIHANNA
GO YOUR OWN WAY FLEETWOOD MAC
DON'T STOP FLEETWOOD MAC
TORN NATALIE IMBRUGLIA
BIG MISTAKE NATALIE IMBRGLIA
ALL ALONG THE WATCHTOWER BOB DYLAN
PRICE TAG JESSIE J
WHAT I LIKE ABOUT YOU THE ROMANTICS
FIRST CUT IS THE DEEPEST SHERYL CROW
GIVE ME ONE REASON TRACEY CHAPMAN
MY HAPINESS POWDERFINGER
AT LAST ETTA JAMES
SWAY BIC RUNGA
SECRET MADONNA
I CAN SEE CLEARLY NOW JOHNNY NASH
BABY ONE MORE TIME BRITNEY SPEARS
19-2000 GORILAZ
LET IT BE THE BEATLES

HELP THE BEATLES
WILD HORSES ROLLING STONES
MISS YOU ROLLING STONES
ALL RIGHT MAMA ELVIS
ONE U2
DESIRE U2
STARING AT THE SUN U2
HELLO I LOVE YOU THE DOORS
LIGHT MY FIRE THE DOORS
NO ONE'S GONNA LOVE YOU BAND OF HORSES
LAST HIGH DANDY WARHOLS
FALL AT YOUR FEET CROWDED HOUSE
BETTER BE HOME SOON CROWDED HOUSE
WONDERWALL OASIS
I KISSED A GIRL KATY PERRY
BUBBLY COLBIE CALAIT
RING OF FIRE JONNY CASH
SCAR MISSY HIGGINS
TEN DAYS MISSY HIGGINS
EVERYWHERE MICHELLE BRANCH
ALL YOU WANTED MICHELLE BRANCH
WHO WILL SAVE YOUR SOUL JEWEL
YOU WERE MEANT FOR ME JEWEL