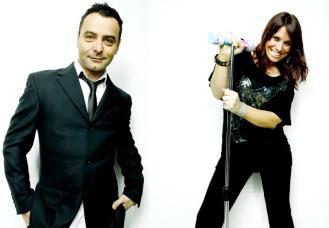 Entice Duo
Entice Duo are a 2 piece group who guarantee to make your next function a hit! Their song list spans from the 60's to current hits of today. This duo is high in demand for corporate functions, weddings, birthdays or anything you require.
Download Song List
Enquire Now!
Description
A Bit About Entice Duo
Entice Duo is in high demand for weddings, birthdays, corporate functions or any other event you need first class entertainment.
Entice is comprised of two performers who will without a doubt make your next function a hit. With a huge repertoire their song list covers songs from the 60's until today.
Entice will make your event a success every time.
Songlist
DUO AND TRIO SET LIST

500 miles-  the proclaimers-
Achy breaky heart- billy ray cyrus
All i want is you- U2
All night long- lionel ritchie
All that she wants- Ace Of base
All the small things- blink 182
American boy- kanye west
Angels- Robbie williams
April sun in cuba- dragon
Baby one more time- Britney spears
Bad influence- pink
Bad romance- lady gaga
Barbie girl- aqua
Better be home soon- crowded house
Billie jean- Michael jackson
Black betty- spider bait
Black or white- Michael jackson
Better screaming jets
Blame it on the boogie- Michael jackson
Blister in the sun- the ramones
Bluured lines- Robin Thicke
Bohemian rhapsody- queen
Boys in town- dyvinals
Brown eyed girl- van morrison
Build me up buttercup
Californication- chilli peppers
Cant get you out of my head- kylie
Cant help falling in love- UB40
Cant take my eyes off you- Frankie vallie
Celebration- cool and the gang
Centrefold- j giles band
Cosmic girl- jamariquai
Count on me- Bruno Mars
Crazy little thing called love- queen
Crazy- narls barkley
Dancing on the ceiling- lionel ritchie
Dancing queen- abba
Disco inferno
Dj got us fallin in love again- usher
Easy- commodores
Every breath you take- sting
Eye of the tiger- survivor
Faith- George michael
Fever- elle fitzgerald
Flame trees- cold chisel
Footloose- Kenny loggins
Gangdam Style- Psy
Get the party started- pink
Get Lucky-  Daft Punk
Ghostbusters- ray parker jnr.
Grease megamix
Groove is in the heart- dee lite
Happy- Pharral
Hard to handle- black crows
Help is on the way- L.R.B.
Hey baby- dj otzi
Holiday- madonna

Holy grail- Hunters and Collectors
Horses- daryl braithwaite
Hot hot hot- latina band
Hot n cold- katy perry
Hurts so good- john cougar
I feel good- james brown
I got you babe- UB40
I got a feeling- black eyed peas
I just wanna feel- Robbie williams
I kissed a girl- katy perry
I like it- enrique
I love rock n roll- joan jett
I saw her standing there- the beatles
I was made for lovin you – kiss
I will survive- Gloria gaynor
I will survive/ funky town
If i could only see- tonic
Im a believer- neil  diamond
Jessies girl- rick springfield
Just cant get enough- dépêche mode
Just the way you are- Bruno mars
Khe sahn- cold chisel
Kokomo- beach
La bamba- Ritchie valens
La vida loca- ricky martin
Lady hear me tonight- Mojo
Land down under- men at work
Let me entertain you- Robbie williams
Lets get it started- black eyed peas
Lets get loud- Jennifer lopez
Lets groove tonight- cool and the gang
Lightning crashes- Live
Like a virgin- madonna
Little lion man
Livin on a prayer- bon jovi
Locked out of heaven- Bruno mars
Losing my religion- r.e.m.
Love foolosophy- jamariquai
Love is in the air- John.P.young
Love shack- B52's
Madonna medley
Mamma mia- abba
Material girl- madonna
Message in a bottle- sting
Mickey- toni basil
Money for nothing- dire straits
Moondance- Van Morrison
More than words- extreme
Moves likes Jagger- Marron 5
Mr jones- counting crows
Mustang sally- Wilson pickett
My sharona
New york- frank sinatra
Nutbush- tina turner
Oh pretty woman- roy orbison
Oh what a night- franie vallie
One night in Bangkok- chess

Ordinary world- duran duran
Play that funky music- Wild cherry
Please don't stop the music- rhianna
Pokerface- lady gaga
Pumped up kicks- Foster the people
Rain- dragon
Rock dj- Robbie williams
Roxanne- sting
Run to paradise- choir boys
Save tonight- eagle eye cherry
Sex on fire- Kings of Leon
Sexy back- justin timberlake
Shake your tailfeather- ray charles
She will be loved- maroon 5
Shimmer- fuel
Shook me all night long- ac/dc
Shut up- black eyed peas
Simply the best- tina turner
Sing it back- Moloko
Slice of heaven- dave dobbins
Smells like teen spirit- nirvana
Smooth- santana
So what- pink
Something got me started- simply red
Stand by me
Stayin alive- bee gees
Stuck in the middle- steely dan
Summer of 69- bryan adams
Superstition- Stevie wonder
Sway- Michael buble
Sweet dreams- eurythmics
Sweet home Alabama- lynard skynard
Summertime
Tainted love- soft cell
Take it easy- the eagles
Take me back
Take on me- aha
Tequila
Thats amore- dean martin
Thats the way i like it- k.c. sunshine band
The gambler- Kenny rogers
The joker
The way i are- timbaland
Time of my life- dirty dancing
To be with you- mr. big
Treat me nice- elvis
Treasure- Bruno mars
Trick me once- kelis
Tubthumpin- Chumbawamba
Twist and shout- the beatles
Umbrella- rhianna
Use somebody- Kings of leon
Valerie- amy whinehouse
Wake me up before you go go- wham
Walking on sunshine- Katrina and the waves
We found love- Rhianna
What goes around comes around- timberlake
Whats up- 4 non blondes
Ymca- village people
You give love a bad name- bon jovi
You spin me right round- dead or alive
Your the voice- john farnham