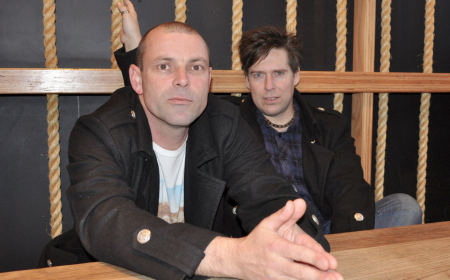 Brothers Inc
Brothers Inc are a well rehearsed Duo that have been rockin' Melbourne and Regional Victorian venues for over 10 years.
Download Song List
Enquire Now!
Description
A Bit About Brothers Inc
Brothers Inc have played together since they were high school mates.  They have supported some pretty impressive artists, Bob Geldof, The Chocolate Starfish, The Baby Animals & Daryl Braithwaite to name a few.
Brothers Inc are rockin' duo that have played around Melbourne and Regional Victoria for over a decade. They have been enjoyed by audiences at pubs, weddings corporate and private functions.
Brothers Inc deliver a sensational live sound, their experience and love of music shines through and each and every performance.
These boys make every gig winner and always end up with the dance floor wanting more.
The Duo is comprised Scott on- Lead vocals, acoustic guitar, percussion and Matt on Back up vocals, Electric Guitar, acoustic guitar and percussion.
Songlist
ALONE WITH YOU – The Sunnyboys
AM I EVER GONNA SEE… – The Angels
APRIL SUN IN CUBA – Dragon
BEST DAY OF MY LIFE – American Authors
BETTER BE HOME SOON – Crowded House
BETTERMAN – Pearl Jam
BIG YELLOW TAXI – Counting Crows
BINNIE CANS – Tox Retna
BLISTER IN THE SUN – Violent Femmes
BROWNEYED GIRL – Van Morrison
CANT ALWAYS GET…. – Rolling Stones
COOL WORLD – Mondo Rock
COUNTING THE BEAT – The Swingers
DELIVERY MAN – The Cruel Sea
DESIRE – U2
DOIN' TIME – Sublime
DOLPHINS CRY – Live
DON'T BE CRUEL – Elvis Presley
DON'T CHANGE – INXS
DON'T DREAM IT'S OVER – Crowded House
DON'T LEAVE – Faithless
DRIVE – Incubus
DROPS OF JUPITER – Train
DUMB THINGS – Paul Kelly
DYER MAKER – Led Zepplin
EASY – Faith no more
FAITH – George Michael
FLAME TREES – Cold Chisel
FLY AWAY – Lenny Kravitz
FOLSOM PRISON BLUES – Johnny Cash
FREE FALLIN' – Tom Petty
GARDEN PARTY – Rick Nelson
GET OUT – Sublime
GOD DAMN RIGHT – The Eels
GOOD RIDDANCE – Greenday
GLORIA – Van Morrison
GREAT BALLS OF FIRE – Jerry Lee Lewis
GREEN DOOR – Shakin' Stevens
HEY JEALOUSY – Gin Blossoms
HIDE YOUR LOVE AWAY – Pearl Jam
HINDLEY ST. – Powderfinger
HO HEY – The Lumineers
HOLY GRAIL – Hunters & Collectors
HOTEL CALIFORNIA – The Eagles

IF YOU COULD ONLY SEE – Tonic
JAILBREAK – AC/DC
JAILHOUSE ROCK – Elvis Presley
JOHNNY BUTT – Sublime
JOHNNY B. GOODE – Chuck Berry
KING OF THE ROAD – Roger Miller
LAID – James
LAND DOWNUNDER – Men at Work
LAST KISS – Pearl Jam
LET THERE BE ROCK – AC/DC
LIGHTNING CRASHES – Live
LONELY BOY – The Black Keys
MOONDANCE – Van Morrison
MR JONES – Counting Crows
MY HAPPINESS – Powderfinger
NEVER TEAR US APART – INXS
RIPTIDE – Vance Joy
ROADHOUSE BLUES – The Doors
RUNAWAY TRAIN – Soul Assylum
OLD MAN SAM – Spiderbait
ONE – U2
ONLY 19 – Redgum
SANTA MONICA – Everclear
SANTERIA – Sublime
SAVE TONIGHT – Eagle Eye Cherry
SEX AND CANDY – Marcy Playground
SHIMMER – Fuel
SHIVERS – Screaming Jets
STEAL MY KISSES –Ben Harper
STUCK IN THE MIDDLE – Stealers Wheel
SUMMER OF '69 –Bryan Adams
TAINTED LOVE – Soft Cell
THE JOKER – Steve Miller Band
THESE DAYS – Powderfinger
THROW YOUR ARMS – Hunters & Collectors
TIP OF MY TONGUE – Johnny Deisel
TIME AFTER TIME – Cindy Lauper
TO HER DOOR – Paul Kelly
WHAT I GOT – Sublime
WHAT'S MY SCENE – Hoodoo Gurus
WICKED GAME – Chris Isaak
WONDERWALL – Oasis