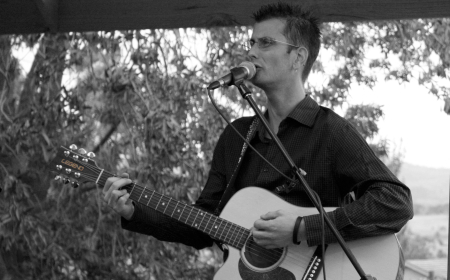 Description
A Bit About Andy Ward
Andy Ward is one of our top performers.
He can read a crowd so well you would think he has ESP!  He prides himself of playing music that you love to hear, he will definitely get the dance floor going and also knows how to make you laugh.
Andy has performed full time for over 10 years, this experience really shows in his performances. He loves what he does and that shines through.
Book Andy for Cocktail events, Awards Nights, Conferences, Gala Dinners, Product Launches, Sporting Events, Christmas Parties, Birthday Parties anything that requires a top notch performer.
Songlist
All I Want Is You
U2
Breakfast & Tiffany's
Deep Blue Something
Father & Son
Cat Stevens
Folsom Prison Blues
Johnny Cash
Jack & Dianne
John Mellencamp
Living on a Prayer
Bon Jovi
Patience
Guns N Roses
Shiver
Screaming Jets
Stand By Me
Ben E King
Throw Your Arms Around Me
Hunters & Collectors

Time of Your Life
Greenday
Wonderful Tonight
Eric Clapton
Only wanna be with you
Hootie & The Blowfish
3AM
Matchbox 20
Bad Moon Rising
Creedence
Better Be Home Soon
Crowded House
Brown Eyed Girl
Van Morrison
Copper Head Road
Steve Earle
Country Roads
John Denver
Crunchy Grenola Suite
Neil Diamond

Green Green Grass Of Home
Tom Jones
Hero
Enrique
Let Her Cry
Hootie & The Blowfish